GASME News
World Manufacturing Convention 2022 Held in Hefei
The World Manufacturing Convention (WMC) 2022 Opening Ceremony was held on September 20 at the Hefei Binhu International Convention and Exhibition Center in Anhui Province.
Themed "Manufacturing for a better world", the four-day event was co-hosted by the Ministry of Industry and Information Technology, the Ministry of Science and Technology, the Ministry of Commerce, the State-owned Assets Supervision and Administration Commission of the State Council, the Chinese Academy of Engineering, Development Research Center of the State Council, All-China Federation of Industry and Commerce, the Chinese People's Association for Friendship with Foreign Countries, China Association of Small and Medium Enterprises, Global Alliance of SMEs and the People's Government of Anhui Province.
Zheng Shanjie, Party Secretary of the Anhui Provincial Committee, Wang Jiangping, Member of the Party Group and Vice Minister of the Ministry of Industry and Information Technology, and Zhang Wei, Member of the Standing Committee of the Shanghai Municipal Party Committee and Vice Mayor of Shanghai, delivered speeches respectively. Christian Wulff, Global Chairman of Global Alliance of SMEs and former President of Germany, Wang Shouwen, Deputy Secretary of the CPC Leadership Group of the Ministry of Commerce, China International Trade Representative and Vice Minister of Commerce, and Lin Songtian, President of the Chinese People's Association for Friendship with Foreign Countries, addressed speeches via video. Cao Dewang, Founder and Chairman of Fuyao Group, Enno Tang, President and CEO of Continental Group China, Wang Chuanfu, Chairman and President of BYD Corporation and Stefan Mecha, President of Volkswagen Passenger Cars Brand for China delivered keynote speeches.
Zheng Shanjie pointed out in his speech that General Secretary Xi Jinping deeply cared about the World Manufacturing Conference and sent a congratulatory letter in 2019, which warmly encouraged us. Following the spirit of General Secretary Xi's letter, we continuously expand the coverage of the conference, enhance its effectiveness, and showcase manufacturing achievements. The World Manufacturing Convention has become increasingly coordinated and influential. We look forward to seeing everyone pursuing the great development of the manufacturing industry and forging a new consensus on manufacturing development here, in order to reach deeper and broader cooperation.
Wulff noted that the world economy currently faced greater risks and uncertainties. Holding the World Manufacturing Convention at this critical moment provides the world economy with a platform to deepen exchanges and seek cooperation. This year marks the 50th anniversary of the establishment of diplomatic relations between China and Germany. As two major manufacturing countries, China and Germany have achieved mutual development in the manufacturing sector through the continuous deepening of practical cooperation over the past 50 years. He hoped that the manufacturing industries of China and Germany would take this convention as an opportunity to further strengthen cooperation and bring new development to both sides.
Wang Jiangping pointed out that the Ministry of Industry and Information Technology would focus on boosting the industrial economy, pushing forward the optimization and upgrading of industrial structure, vigorously promoting digital transformation, advancing green and low-carbon development, and nurturing more high-quality enterprises. At the same time, the Ministry will continue to uphold the concept of openness, cooperation, solidarity and win-win results, and keep improving the market-oriented and rule-based business environment which meets the international standard. It will continuously deepen the collaboration of manufacturing innovation and international production capacity, in order to integrate more deeply into the global industrial chain and supply chain cooperation system.
Wang Shouwen pointed out that China would continue to expand market access, promote high-level investment liberalization and facilitation, implement the Foreign Investment Law and its regulations, effectively protect the legitimate rights and interests of foreign investment, deepen international cooperation, advance the high-quality implementation of RCEP, dovetail with international high-standard economic and trade rules, and promote the system-based opening up.
Lin Songtian noted that the rapid rise of emerging countries and developing countries, represented by China, became a major force in maintaining world peace and promoting global economic recovery. The Chinese People's Association for Friendship with Foreign Countries (CPAFFC) is willing to match local governments, sister cities, enterprises, think tanks and other private institutes and people from all sectors of society to carry out friendly exchanges and reciprocal cooperation, providing assistance in developing third-party market cooperation in the manufacturing industry, and contributing to win-win cooperation and common development from the private sector.
Zhang Wei pointed out that the manufacturing industry was the foundation of a strong country. Shanghai will adhere to the strengths, jointly build advantageous industrial clusters, accelerate the promotion of intelligent manufacturing, create a better industrial development ecology, and join hands to promote the integrated development of the Yangtze River Delta Region at a faster pace. We hope that Shanghai and Anhui will continue to open up new areas of practice and make greater contributions to the integrated higher-quality development of the Yangtze River Delta Region.
Cao Dewang noted that factories could be categorized by size, but no matter how big or small they were, management should be the focus. Market orientation, reliance on basic science and long-term adherence are the ways toward the development of the manufacturing industry. Wang Chuanfu pointed out that BYD was rooted in Anhui. Its rapid development serves as the epitome of Anhui's excellent business environment. He called on all sectors of society to pay attention to and invest in Anhui, and to seize the development opportunity of Anhui's manufacturing industry to ride on the trend through open cooperation. The opening ceremony was presided over by Wang Qingxian, Governor of Anhui Province.
Around 560 guests from all over the world attended the opening ceremony, including heads of relevant ministries and commissions, leaders of provinces, autonomous regions and municipalities; diplomatic envoys from France, Israel, Kazakhstan, Thailand, Turkey, Germany, Korea, Mexico, Singapore and other countries in China and representatives of friendly provinces and states in Anhui; leaders of Fortune 500 and famous manufacturing enterprises, heads of international organizations, domestic and foreign business associations and investment institutions; academicians of the Academician of the Chinese Academy of Sciences, academicians of the Chinese Academy of Engineering, experts and scholars; representatives of state-owned enterprises, private enterprises, foreign enterprises, enterprises from Hong Kong, China, Macao, China, and Taiwan, China, overseas Chinese enterprises and Huizhou Merchants, etc.
Signing ceremonies for major projects were held at the opening ceremony, with a number of new products of high quality released.
A total of nearly 40 events were held at the convention. The government-led exhibition covered an area of 24,000 square meters, including a prologue hall, a special exhibition on manufacturing in China, an exhibition on "three firsts", an exhibition on "specialized and new products", an exhibition on industrial design, an exhibition on arts and crafts, and an outdoor exhibition on agricultural machinery with the participation of the United States, Germany, Japan, Korea and Israel. The 641 exhibitors included global Fortune 500 companies and China Top 500 companies, as well as unicorn enterprises and "small giants" of specialized and new products. Among them, Volkswagen (Anhui) Co., Ltd., JAC Motor Group Co., Ltd., Guoxuan Hi-Tech Co., Ltd., iFLYTEK Co., Ltd. and Banma Information Technology Co., Ltd. released their market strategies and plans in the field of new energy vehicles in the coming years during the convention.
Since 2018, Anhui Province has successfully held four consecutive World Manufacturing Conventions, with a total of 2,454 cooperation projects signed, attracting contracted capital of 1,968.2 billion RMB. At this year's convention, nearly 570 projects were signed with a total investment of 367.7 billion RMB, including 8 projects of over 10 billion RMB and 15 projects of over 5 billion RMB, with nearly 90% of the signed projects in the manufacturing industry. The landing of these projects will strongly support Anhui to build an influential venue for emerging industries.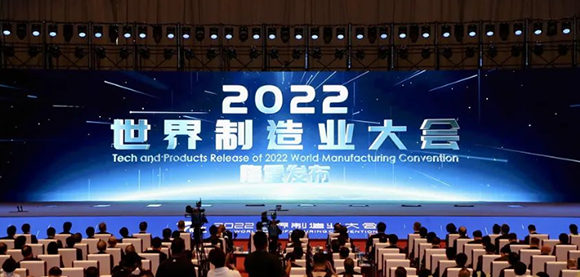 The Opening Ceremony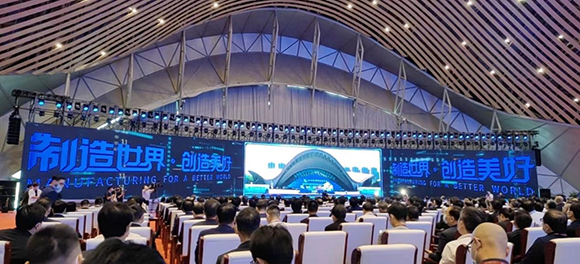 The Opening Ceremony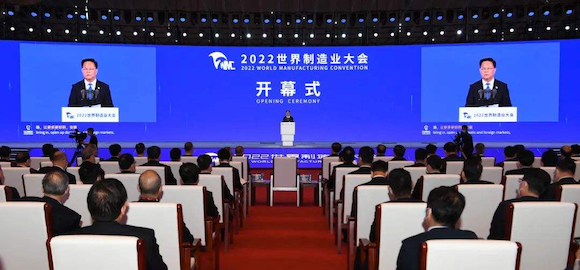 Address by Zheng Shanjie, Party Secretary of Anhui Provincial Committee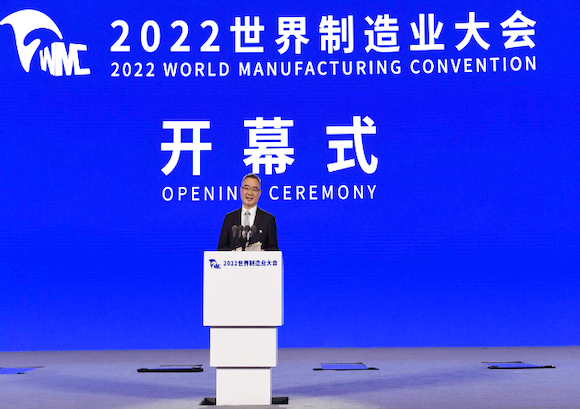 Wang Qingxian, Governor of Anhui Province, presided over the meeting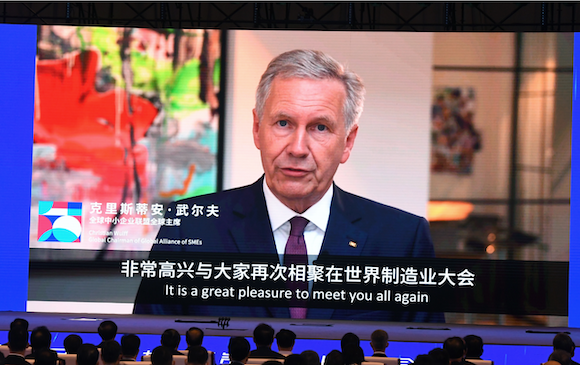 Address via video by Christian Wulff, former German President and Global Chairman of GASME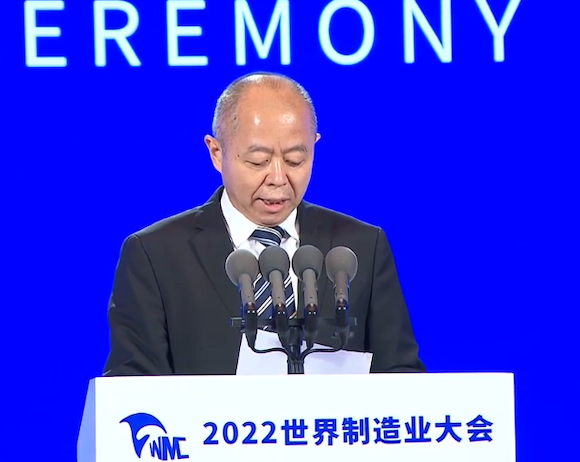 Address by Wang Jiangping, Member of the Party Group and Vice Minister of the Ministry of Industry and Information Technology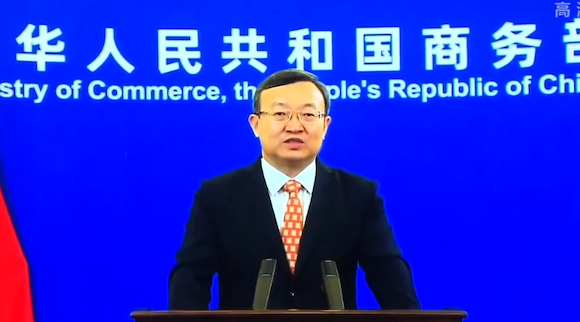 Address by Wang Shouwen, Deputy Secretary of the Party CPC Leadership Group of the Ministry of Commerce, China International Trade Negotiator Representative and Vice Minister of the Ministry of Commerce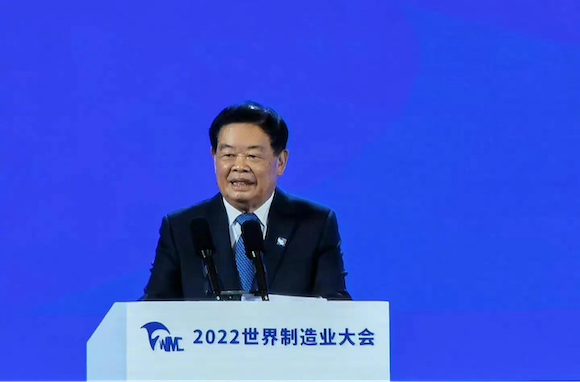 Address by Cao Dewang, Founder and Chairman of Fuyao Group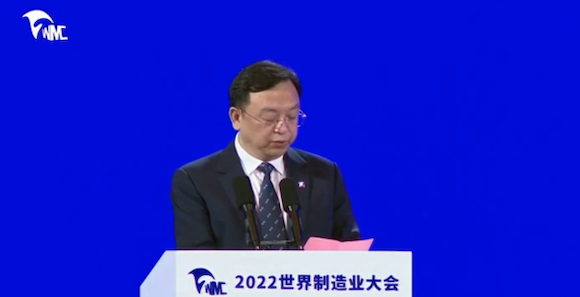 Address by Wang Chuanfu, Chairman and President of BYD Corporation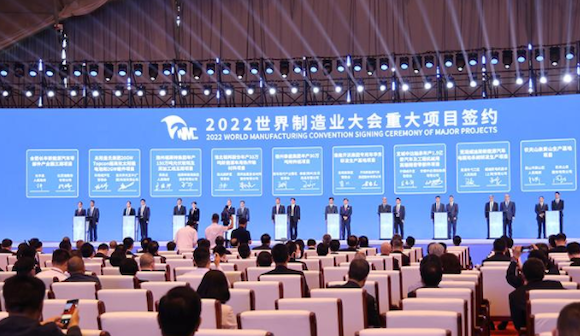 Signing Ceremony of major projects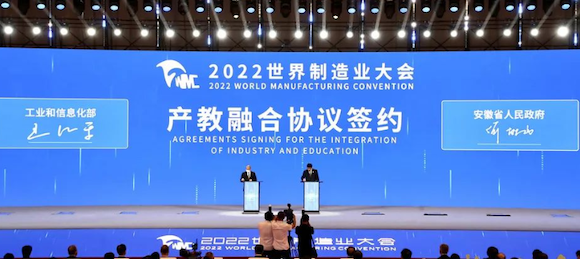 Agreements signing for the integration signing ceremony of industry and education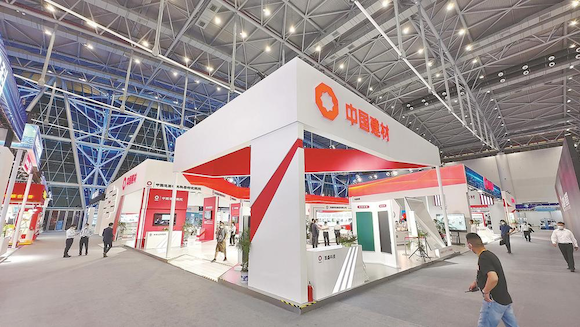 Comprehension Exhibition Hall of the convention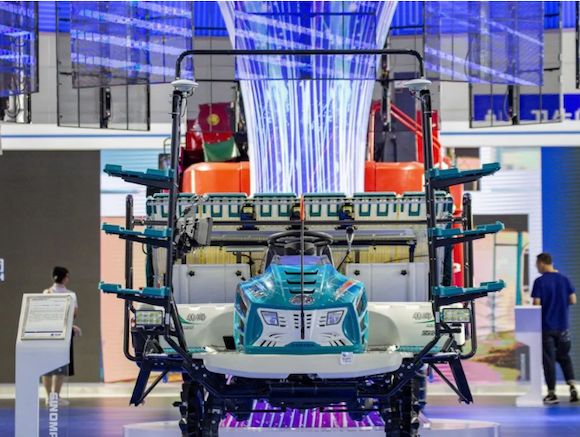 Exhibition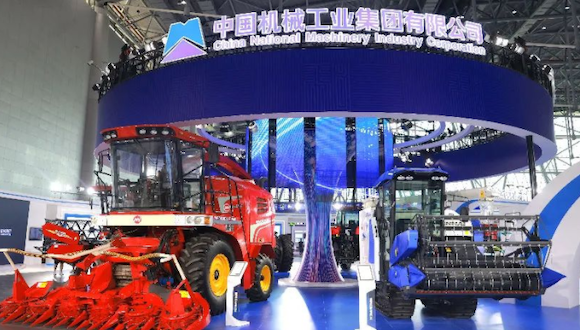 Exhibition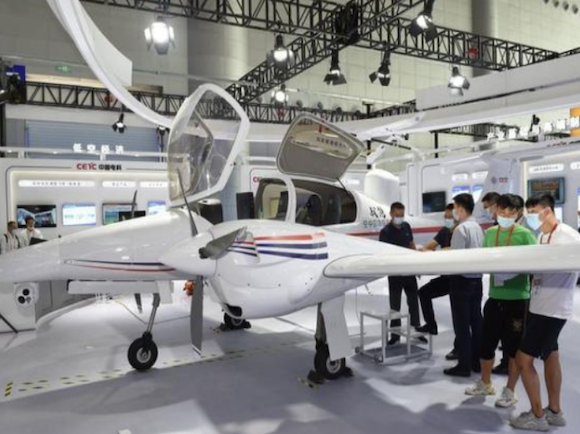 Exhibition