GASME
--build a global SME collaboration platform for a greater future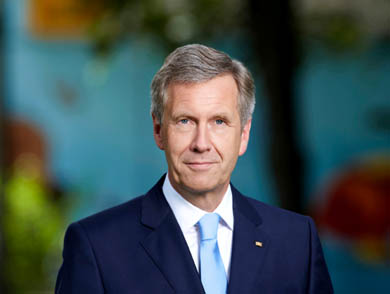 Approved by the US government, the Global Alliance of SMEs (GASME) was established in 1999 and has now since become one of the most influential non-profit multinational NGOs of its kind.
GASME has regional offices in New Jersey (USA), Shanghai (China), Paris (France), Tokyo (Japan), Phnom Penh (Cambodia), Nairobi (Kenya), and Buenos Aires (Argentina).
The GASME Leadership Council is the supreme governing body of GASME, under which the Secretariat is set up. Mr. Carlos Magariños, former UNIDO Director-General, served as the Founding Global Chairman of GASME. Mr. Christian Wulff, former President of Germany, now serves as the incumbent Global Chairman of GASME. Mr. Jean-Pierre Raffarin, former Prime Minister of France, is the Global Advisor. The Secretary-General of GASME assumes the overall operational responsibilities of the alliance.
GASME is dedicated to building a world-leading SME collaboration platform to facilitate trade and investment.
GASME has become a leader in the exchange and cooperation among global SMEs. On November 22nd, 2012, GASME was granted the Consultative Status with UNIDO (United Nations Industrial Development Organization) in its 40th session of the Industrial Development Board. GASME is honored by this important recognition given by the United Nations.
GASME has become the leading organizer of high-level forums, including the World Manufacturing Convention, Global SMEs Summit, Global Sustainable Development Summit, World Leaders Sustainable Development Lecture, as well as other high-level international conferences.
GASME actively promotes bilateral and multilateral cooperation among SMEs worldwide. To facilitate the most effective matchmaking between Chinese and overseas SMEs, GASME has successively implemented "1000 China-America SMEs Partnership Program", "1000 China-EU SMEs Partnership Program", and "1000 China-Africa SMEs Partnership Program", and held 70 business matchmaking activities around the world. More than 40,000 SMEs have attended these events and over 2,000 agreements have been signed.
GASME is a provider of public goods designed to promote the international development of SMEs. GASME has authored and released White Paper on Global SMEs Development, White Paper on the Investment Environment of Countries Along the Belt and Road Initiative, World Intelligent Manufacturing Report and China's Manufacturing Development Report.
GASME promotes leadership and responsibility through world leaders. GASME has a world leader speakers group of over 50 government and business leaders around the world, including former Presidents of the United States Barack Obama, Bill Clinton, and George W. Bush, former President of Germany Mr. Wulff, former Presidents of France Mr. Sarkozy and Mr. Hollande, former Prime Ministers of the United Kingdom Mr. Cameron and Mr. Brown, and former Secretary-General of the United Nations Mr. Ban Ki-moon.
In September 2017, GASME Shanghai office was set up with the approval from the Ministry of Public Security of the People's Republic of China, becoming the first global SME organization to set up an office in China after the launch of the Law of the People's Republic of China on Administration of Activities of Overseas Nongovernmental Organizations in the Mainland of China.
Website: www.globalSMEs.org