GASME
--build a global SME collaboration platform for a greater future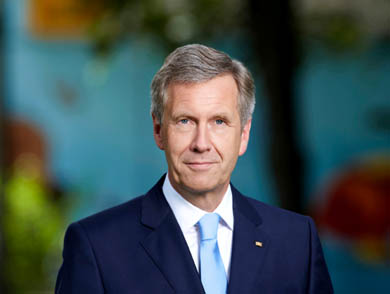 Approved by the US government, the Global Alliance of SMEs (GASME) is a non-profit multinational NGO with great influence, dedicated to serving SMEs around the world. GASME has set up its regional offices in New Jersey, USA, Shanghai, China, Paris, France, Seoul, South Korea, New Delhi, India, and Buenos Aires, Argentina.
The Global Leadership Council is the governing body of GASME, under which GASME Sustainable Development Committee, GASME Inter-American Council, GASME Europe Council, and GASME Asia Council are set up. Mr. Carlos Magariños, Former UNIDO Director-General, served as the first Global Chairman of GASME. Mr. Christian Wulff, Former President of Germany, now serves as the incumbent Global Chairman of GASME. Mr. Jean-Pierre Raffarin, Former Prime Minister of France, is the Global Advisor. Senior Vice Chairmen of GASME mainly include former ministers from G20 countries. GASME Sustainable Development Committee and the three Councils are led by world renowned entrepreneurs.
GASME is dedicated to building a world-leading SME collaboration platform based on joint consultation, joint construction and benefits sharing, and to facilitating trade and investment, with enormous achievements.
GASME has become a leader in the exchange and cooperation among global SMEs. On November 22nd 2012, GASME was granted the Consultative Status with UNIDO (United Nations Industrial Development Organization) in its 40th session of the Industrial Development Board, indicating the high recognition that GASME has gained from the UN organizations.
GASME has become the leading organizer of high-level forums, including World Manufacturing Convention, Global SMEs Summit, China's SMEs Global Development Forum, and Global Forum for Fortune 500 and SME Cooperation.
GASME actively promotes bilateral and multilateral cooperation among SMEs worldwide. To facilitate the accurate matchmaking between Chinese and overseas SMEs, GASME has successively implemented "1000 China-America SMEs Partnership Program","1000 China-EU SMEs Partnership Program", "1000 China-Africa SMEs Partnership Program" and "SME Global EZPath Program", and held 69 business matchmaking activities around the world. More than 40,000 SMEs have attended these events and over 1,800 treaties have been signed.
GASME is a provider of public services designed to promote the international development of SMEs. GASME has released White Paper on Global SMEs Development, White Paper on the Investment Environment of Countries Along the Belt and Road Initiative, World Intelligent Manufacturing Report and China's Manufacturing Development Report 2018.
GASME is a spreader of the power of positive leadership. GASME is connected with key political and commercial figures around the world, including Mr. Ban Ki-moon, Former Secretary-General of the United Nations, Presidents Obama, Clinton and Bush, Former Presidents of the United States of America, Mr. Wulff, Former President of Germany, Mr. Sarkozy and Hollande, Former Presidents of France, and Mr. Cameron and Brown, Former Prime Minister of the United Kingdom.
Currently, GASME is building interconnected platforms for business organizations around the world. The Global Alliance of Business Organizations (GABO) is being launched to engage one million business organizations around the globe. These platforms include a big data platform for global business organizations, platform for socialization among heads of these business organizations, cross-border matchmaking platform for corporate global development, platform for transferring surplus capacity worldwide, platform for sharing capitals and resources worldwide, and platform for governments to attract overseas resources and investment.
In September, 2017, GASME Shanghai Office was set up with the approval from the Ministry of Public Security of the People's Republic of China, becoming the first global SME organization to set up an office in China after the launch of the Law of the People's Republic of China on Administration of Activities of Overseas Nongovernmental Organizations in the Mainland of China.
Website: www.globalSMEs.org