GASME News
Global Green Development Forum 2021 Held in Beijing
On October 23rd, the Global Green Development Forum themed as "Green Winter Olympics, Insight into the Future" was held at Beijing Banking and Insurance International Convention Center.
This forum was hosted by Administrative Committee of Zhongguancun Shijingshan Science Park, Global Alliance of SMEs (GASME) and China SME Online, under the guidance of the SME Bureau of the Ministry of Industry and Information Technology and Shijingshan District People's Government of Beijing Municipality. Officials from GASME, the SME Bureau of the Ministry of Industry and Information Technology and Shijingshan District People's Government of Beijing Municipality attended the forum.
The event was consisted of a main forum in the morning and three parallel forums in the afternoon ("Innovation China·Beijing"—Chinese SMEs "Professional, Specialized, Special and Innovative" Development Salon, Sports Industry Sustainable Innovative Development Forum and Advanced Technology Powered Industrial Green Low-Carbon Transformation and Protein Innovation Low-Carbon Development Forum).
Christian Wulff, former President of Germany and Global Chairman of GASME, sent a congratulatory video to the forum. Chairman Wulff pointed out that the world we live in was a closely-connected "global village". Only when all countries worked together to reduce the greenhouse effect, can we protect our planet earth. He hoped that small and medium-sized enterprises in all countries can take action in the fields of technology innovation in environmental protection, energy conservation and emission reduction, and seize the opportunity to jointly promote the green and sustainable development of the world. At the same time, he also hoped that China and Germany would deepen cooperation, work in the same direction, and jointly deal with the challenges brought about by climate change.
Secretary-General Frank Cao mentioned in his speech that according to the map of the earth's vital signs drawn by a research team of Oregon State University, the 31 "vital signs" on the earth were at the most dangerous level in history. To this end, human beings must act immediately to jointly deal with the ecological crisis of the earth. He said that GASME planned to hold a global green development forum in Shijingshan every year to create a high-end international cooperation platform for green development, help Shijingshan to attract global high-quality resources and build a national-level industrial transformation and development demonstration zone.
Wang Zhiyong, Deputy Director of Shijingshan District People's Government of Beijing Municipality, said in his speech that the three golden business cards of Shijingshan District, "Half Landscape and Half City", "Double Olympics District" and "Capital New Landmark of Rejuvenation", were the history and future of the District. Shijingshan has established a "1+3+1" concept of green development for the high-precision industrial system and is making every effort to serve and safeguard the Winter Olympics. The district is also striding towards building a "national industrial transformation development model district, green low-carbon comprehensive service zone of western Beijing and ecological livable demonstration zone of landscape and culture integration". Shijingshan District will promote green development, circular development and low-carbon development through aspects of strengthening green service, green elements of the new landscape of the capital, improving integration of high-end industries and green development and strengthening green culture sharing.
In addition, other guests also delivered speeches at the forum, including Cui Mingming, Deputy Director of the Management Committee of Zhongguancun Shijingshan Park, Han Liqun, Academician of the Academy of Engineering and Technology for the Developing World, Member of the Broadband Commission of UNESCO and the first batch of Fellows of the Chinese Society for Artificial Intelligence, Lu Jinjun, President of China Telecom Group Industrial Business Department, State Council Special Allowances Specialist and professor-level senior engineer, and Zhang Yuchong, Director of Lanjian Intelligent Technology Co., Ltd. and Chairman of Hainan Feiyang Industrial.
At the forum, all the attendees witnessed the launch of "Innovation China·Beijing". The Beijing Shijingshan District Zhongguancun Science Park Yongxu Future Advanced Technology Promotion Center and the International Enterprises from Taiwan China Super Incubator were also launched at the forum. Besides, the Administrative Committee of Zhongguancun Shijingshan Science Park signed with several companies at the event.
The book launch of With the Leaders II was also held at the forum. This book was written by Frank Cao, Secretary-General of GASME, and published by China Fortune Press with a preface written by former German President Wulff. This book recorded Secretary-General Frank Cao's experience with over 70 international leaders. It not only contains opinions on hot issues and insights into the future by these international leaders, but also reveals theirs secrets to success.
This forum is aimed to promote the idea of green development, work with all countries to lower carbon emission, protect our planet, build a community of common destiny for the humankind, and create a sustainable future for generations to come. The forum, held 100 days before the 2022 Winter Olympics, will take full advantage of the influence of the green Olympics to promote green development of the region in infrastructure, energy, manufacturing, finance, etc. and provide support for the economic recovery in the post-pandemic era.
This forum was organized by Decarbon (Beijing) Technical Service Co., Ltd.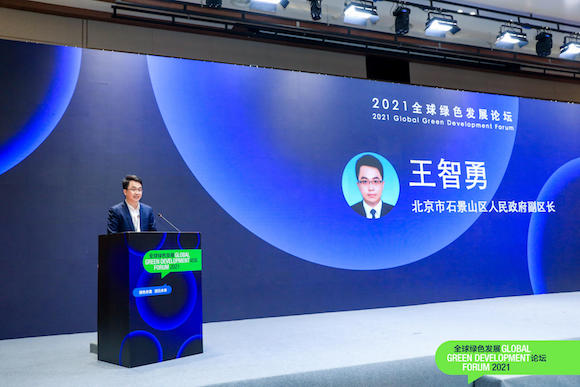 Address by Wang Zhiyong, Deputy Director of Shijingshan District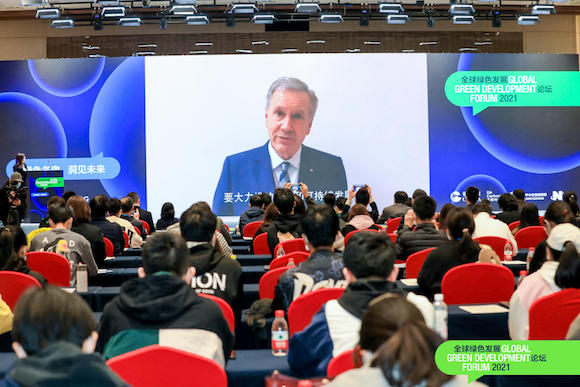 Video address by Christian Wulff, former President of Germany and Global Chairman of Global Alliance of SMEs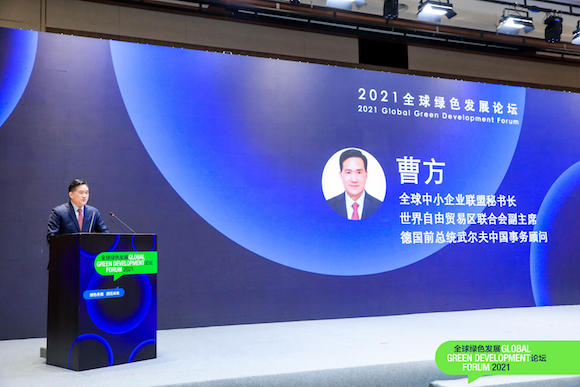 Address by Frank Cao, Secretary-General of GASME and Chinese Affairs Adviser of former German President Wulff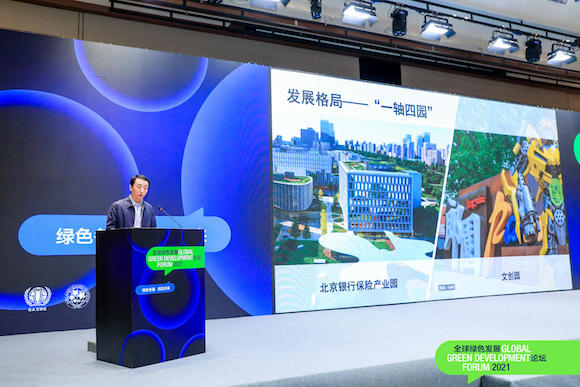 Presentation about Shijingshan by Cui Mingming, Deputy Director of the Management Committee of Zhongguancun Shijingshan Park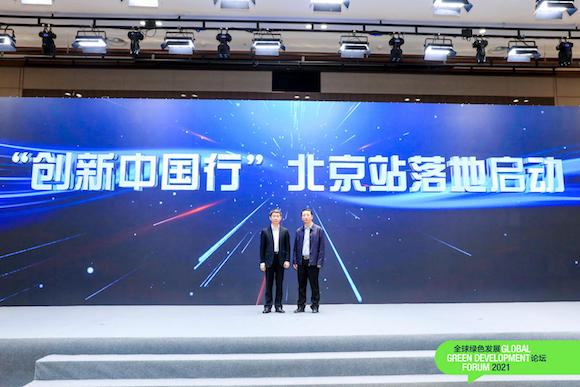 Launch of "Innovation China·Beijing"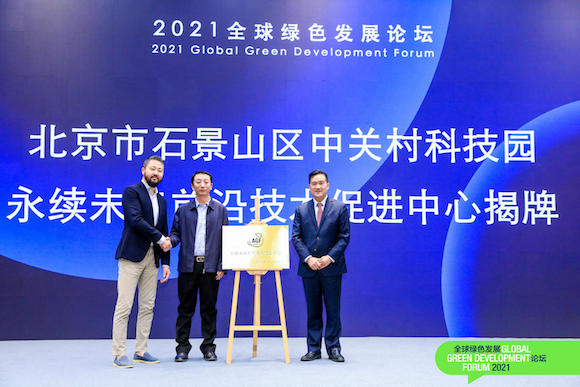 Launch ceremony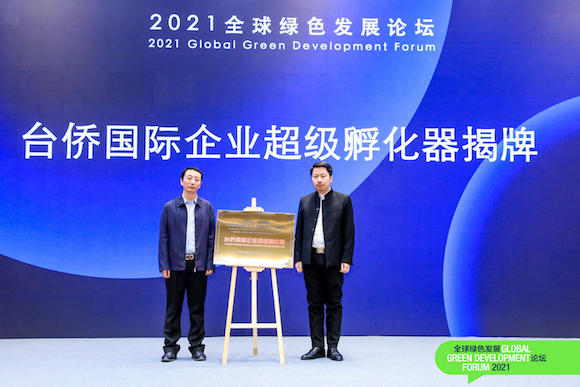 Launch ceremony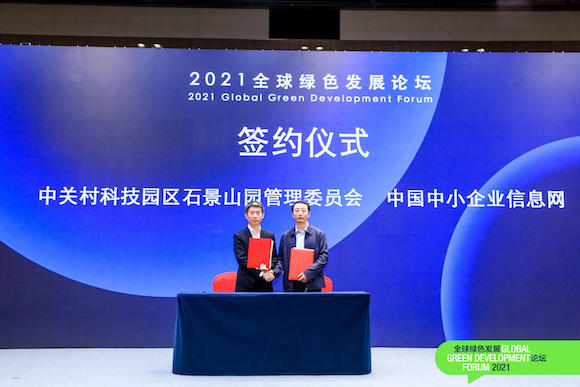 Signing ceremony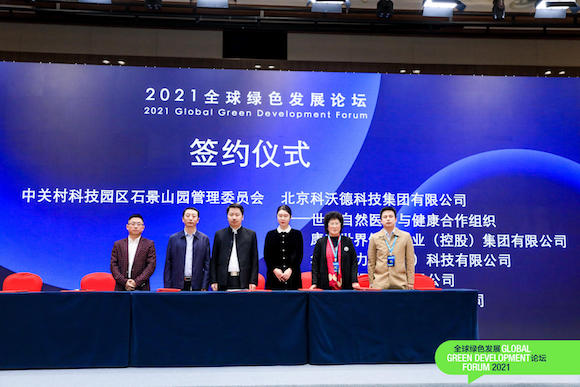 Signing ceremony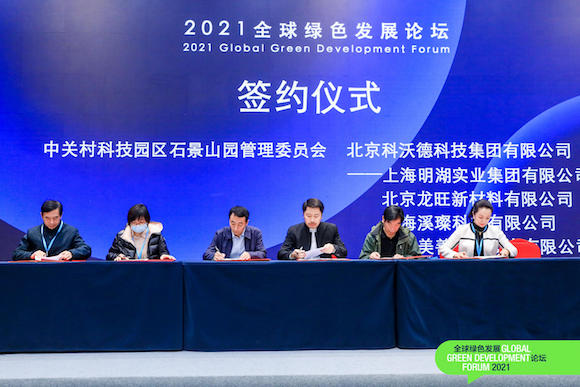 Signing ceremony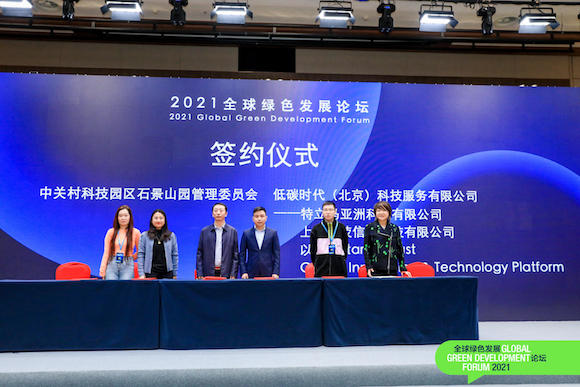 Signing ceremony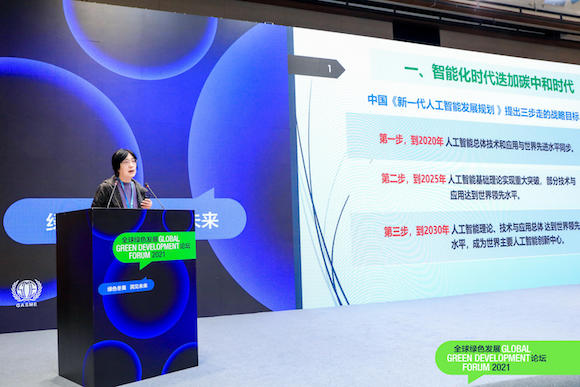 Keynote speech by Han Liqun, Academician of the Academy of Engineering and Technology for the Developing World, Member of the Broadband Commission of UNESCO and the first batch of Fellows of the Chinese Society for Artificial Intelligence

Keynote speech by Lu Jinjun, President of China Telecom Group Industrial Business Department, State Council Special Allowances Specialist and professor-level senior engineer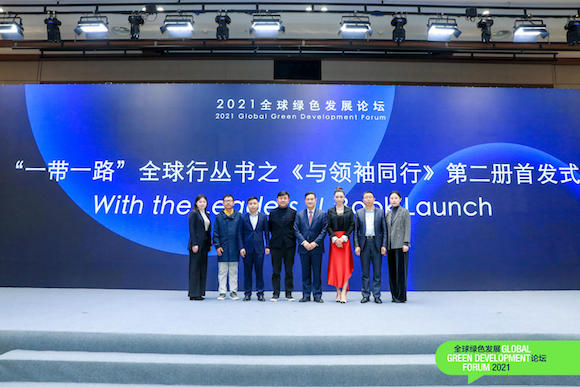 Book launch of With the Leaders II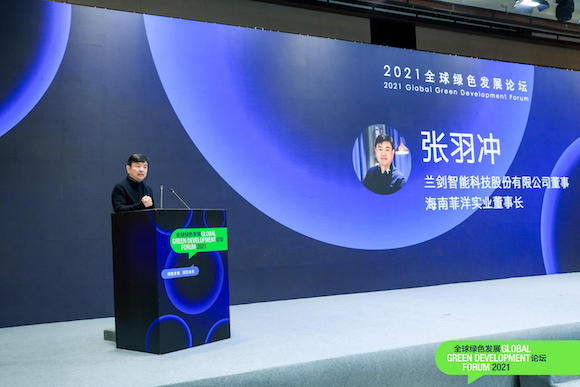 Keynote speech by Zhang Yuchong, Director of Lanjian Intelligent Technology Co., Ltd. and Chairman of Hainan Feiyang Industrial
The forum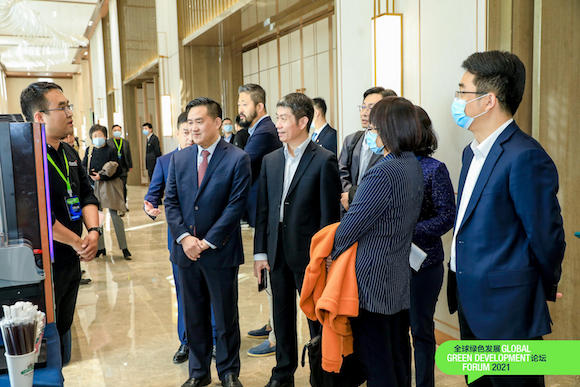 Visiting the exhibition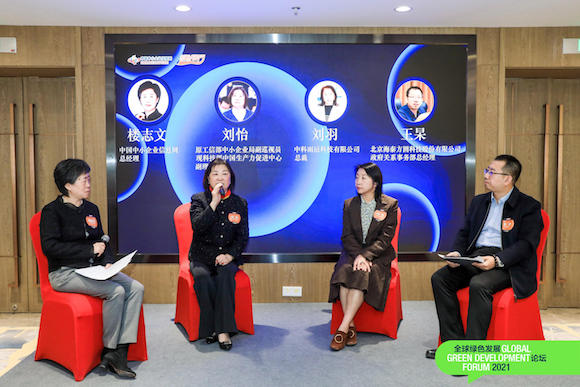 Parallel forums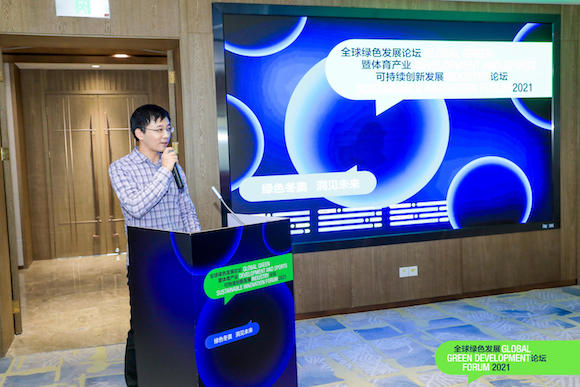 Parallel forums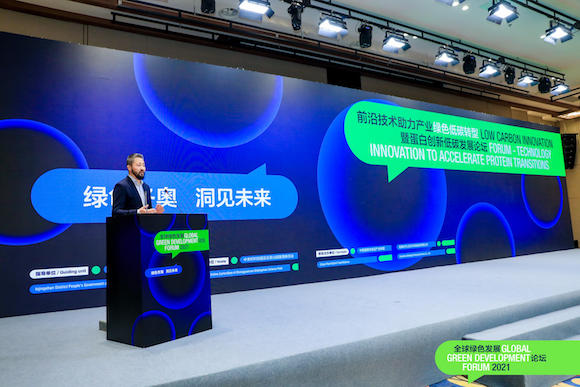 Parallel forums