GASME News
World Leaders Sustainable Development Lecture
On December 14th, 2019, the World Leaders Sustainable Development Lecture, hosted by Global Alliance of SMEs and organized by Beijing Future Excellence Management Center, was held in Shangri-La Hotel, Singapore.
Guests attending the event include: Barack Obama, the 44th President of the United States, Lee Yi Shyan, Chairman of Business China, Member of Parliament and former Senior Minister of Ministry of Trade and Industry of Singapore, Frank Cao, Secretary General of the Global Alliance of SMEs (GASME), Vice President of the World Federation of Free Trade Zones, Executive Director-General of the Global Alliance of Business Organizations, Gan Thiam Poh, Member of Parliament for Ang Mo Kio GRC of Singapore, Jin Xiangzuo, Vice Chairman of GASME, President of World Packaging Center Group, HE Modise Casalis Mokitlane, High Commissioner of High Commission of the Republic of South Africa, Douglas Foo Peow Yong, President of Singapore Manufacturing Federation (SMF), Non-Resident High Commissioner to the United Republic of Tanzania, and Nominated Member of Parliament of Singapore, Prof Su Guaning, President Emeritus of Singapore Nanyang Technological University, Wu Hanxi, Vice Chairman of GASME "Belt and Road" International Cooperation Committee, Board Chair of Linyi Petrochem General Corporation, Hu Zhirong, Chairman of International Elite Club (IEC), Chairman of Kaixinrong Group, David Ong, Vice Chairman of Singapore Chamber of Commerce and Industry in China (SingCham), Vice Chairman of China Hub Pte Ltd., Zhao Yang, Executive Director of Beijing Future Excellence Business Management Center.
Chairman Lee Yi Shyan pointed out in his speech, "Whether it is in the broader objectives of SDG (Sustainable Development Goals) or specifically for Climate Actions, large and small businesses have huge roles to play. No Business can succeed alone. We are part of the community we operate in, so we need to do our part for our earth mother." He also urged everyone to re-double our efforts, to convince and educate our people that these actions are critical in safeguarding our future, and the futures of our children and grandchildren.
Before the conversation between President Obama and the moderator, Secretary General Frank Cao introduced President Obama: On November 4, 2008, Barack Obama was elected the 44th President of the United States, winning more votes than any other candidate in history. He took office at a moment of crisis unlike any American had seen in decades – a nation at war, the planet in peril, the American Dream itself threatened by the worst economic calamity since the Great Depression. And yet, despite all manners of political obstruction, Obama's leadership helped rescue the economy, revitalize the American auto industry, reform the healthcare system to cover another twenty million Americans, and put the country on a firm course to a clean energy future – all while overseeing the longest stretch of job creation in American history. In times of great challenge and change, President Obama's leadership ushered in a stronger economy, a more equal society, a nation more secure at home and more respected around the world.
During the conversation with moderator Jeff Cao, President Obama spoke of leadership. One principle that is very useful for him is that temperamentally he doesn't get too high or too low. There's an expression in the United States, "Don't leave your own height", meaning when things are going well, don't believe what all the nice things everybody says about you. You have to assume that you are going to make mistakes and you can always improve. This works not only for political leaders but also for entrepreneurs. Another principle is to always surround yourself with excellent people. Build a professional and diversified team and have everyone work in the same direction.
Speaking of sustainable development, President Obama thought that now was an extraordinary moment for small and medium size businesses, because technology now allowed them to access international marketplace and compete with big companies. He said that it was very important for small and medium enterprises to improve their products and services to meet the standards of international marketplace. At the same time, governments should ensure that the market is open to new competitors, remove barriers for companies to enter into any industry and improve antitrust policies to encourage innovation.
President Obama also mentioned: Asian countries could learn the success formula from Singapore to invest in education, build infrastructure, set up rule of law and reduce corruption, creating a framework for stable growth. Especially in education, countries should focus on long-term investment and talent cultivation, ultimately improving people's living standards.
In terms of information bombardment and fake news, President Obama gave his advice: on the one hand, social media platforms should understand that they are not simply utilities nor common carriers where they don't have any control over content. They should take their sheer of responsibilities; on the other hand, the solution lies in education. We should teach our children how to think critically, how to analyze problems, how to determine whether a set of assertions are true or false, how to tell opinions from facts. In all, all parties should work on this together.
When asked if he has been able to be the change he wanted and seen the changes he pursued since the beginning, President Obama said that he was never satisfied. He thought that it was the same with business leaders: they might be successful, but they still want to see their business be more successful and keep improving. He often describes the role of any president as somebody who takes the baton from somebody else, runs the race, and then passes that baton to the next person, but the race is never done. Changing the society or even thewhole country could never be done in a single lifetime.
During the hour-long conversation, President Obama shared his experience during his presidency and his views on issues today, covering politics, economics, society, business, leadership, education, social media. All guests there were deeply impressed and learned a lot.
At the International Leaders Business Banquet, Secretary general Frank Cao, Member of Parliament Gan Thiam Poh and Member of Parliament Douglas Foo Peow Yong gave their speeches, presenting a successful ending for this event.
Before this event, Secretary General Frank Cao and the Chinese Entrepreneur Delegation Team also visited Singapore University of Technology and Design (SUTD), Singapore China Hub and the Society of Modern Management Singapore, exchanging views and opinions with Singaporean peers.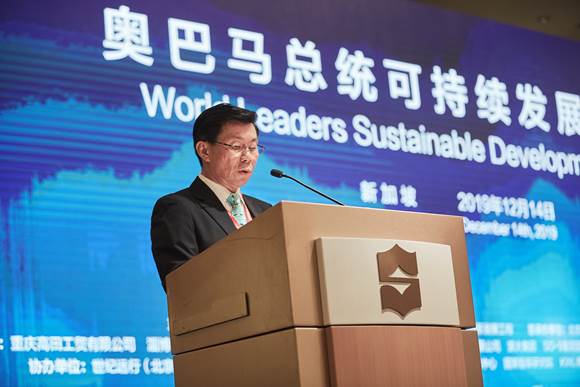 Address by Chairman Lee Yi Shyan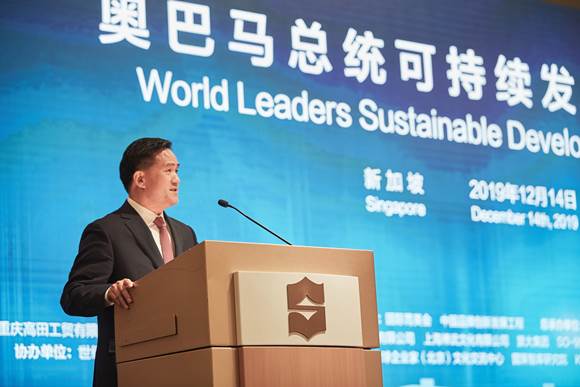 Introduction of President Obama by Secretary General Frank Cao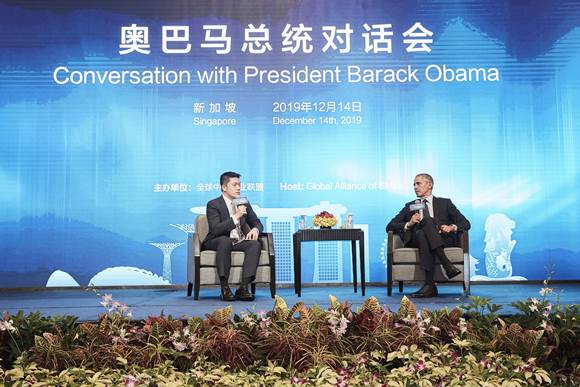 Conversation between President Obama and Moderator Jeff Cao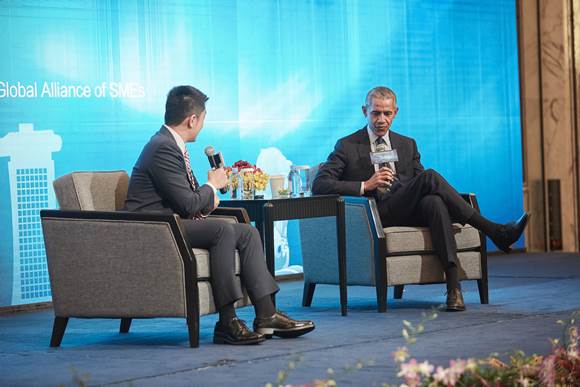 Conversation between President Obama and Moderator Jeff Cao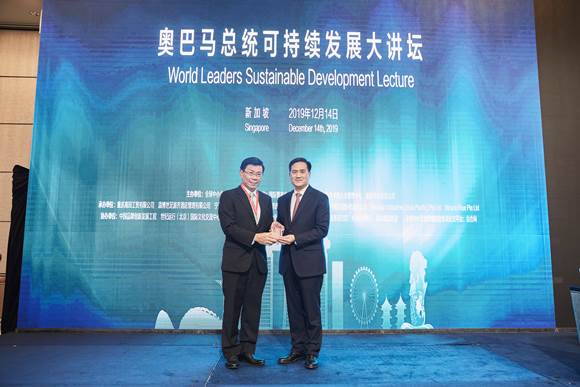 Secretary General Frank Cao presented award to Chairman Lee Yi Shyan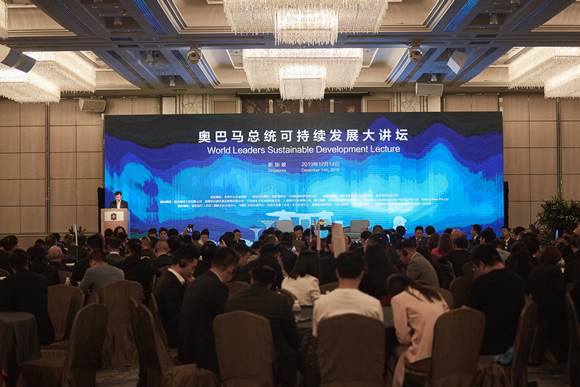 World Leaders Sustainable Development Lecture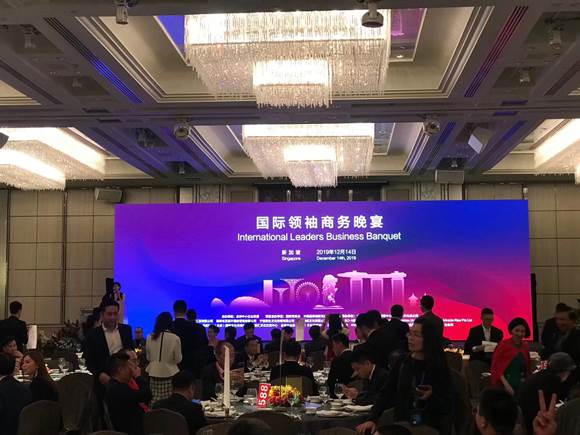 International Leaders Business Banquet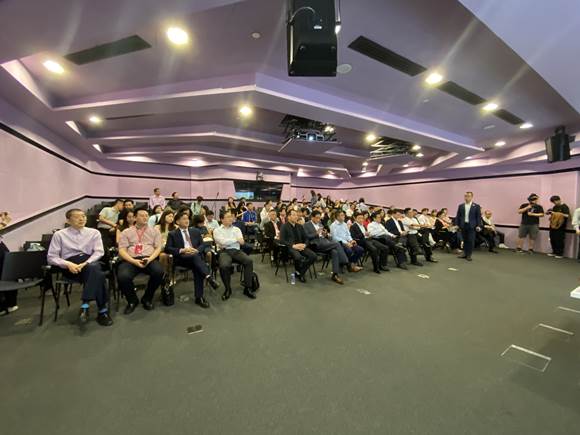 Chinese Entrepreneur Delegation Team visited Singapore University of Technology and Design (SUTD), Singapore China Hub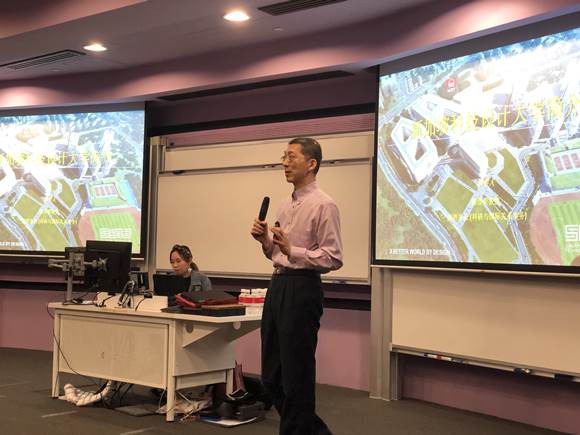 Chinese Entrepreneur Delegation Team visited Singapore University of Technology and Design (SUTD), Singapore China Hub

Chinese Entrepreneur Delegation Team visited Singapore University of Technology and Design (SUTD), Singapore China Hub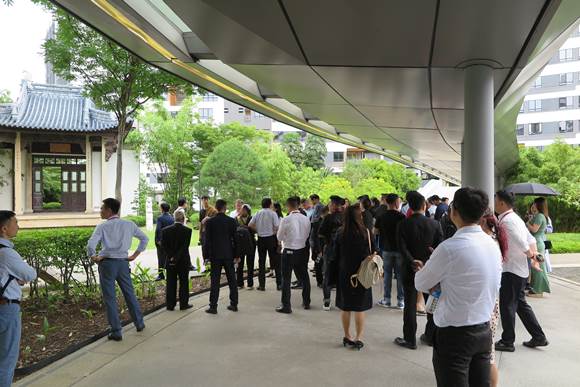 Chinese Entrepreneur Delegation Team visited Singapore University of Technology and Design (SUTD), Singapore China Hub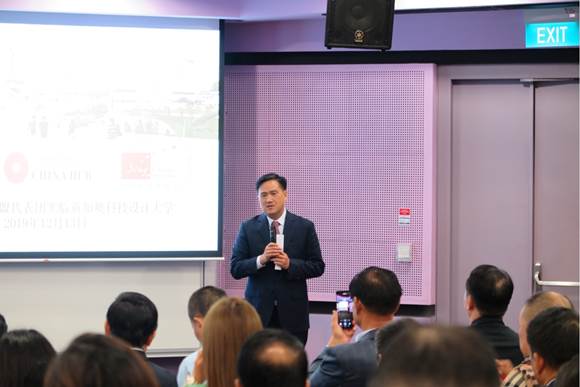 Address by Secretary General Frank Cao at SUTD

Address by Secretary General Frank Cao at SUTD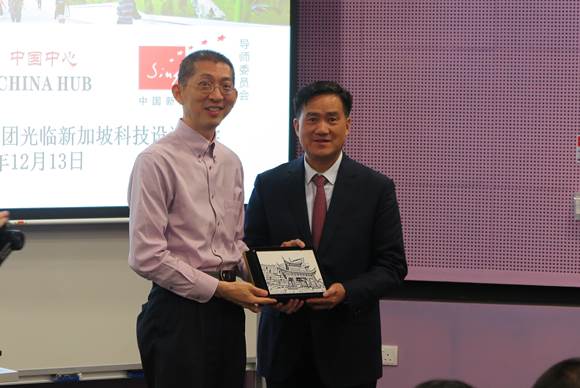 SUTD Pro. Yang presented a gift to Secretary General Frank Cao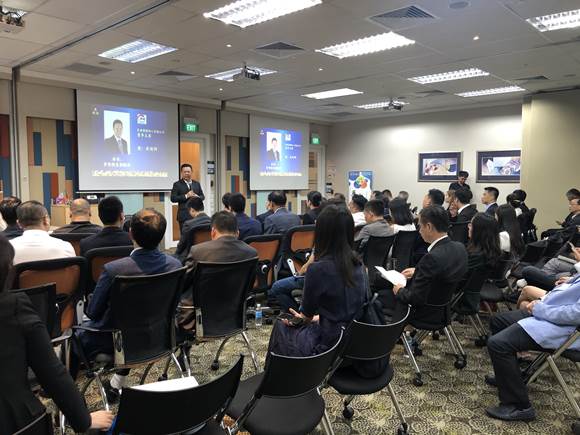 Chinese Entrepreneur Delegation Team visited the Society of Modern Management Singapore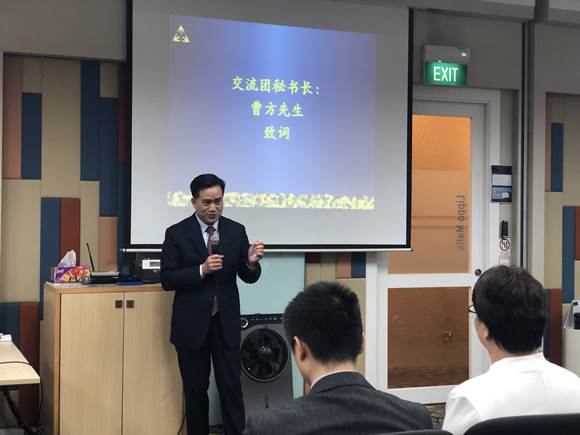 Chinese Entrepreneur Delegation Team visited the Society of Modern Management Singapore
Chinese Entrepreneur Delegation Team visited the Society of Modern Management Singapore