GASME News
World Manufacturing Convention (Ningbo) Strategic Cooperation Seminar Held in Ningbo
World Manufacturing Convention (Ningbo) Strategic Cooperation Seminar, hosted by the Global Alliance of SMEs (GASME), was held at the Ningbo Shangri-La Hotel on September 18th, 2016.
The theme of the Seminar is: Comprehensive Cooperation between "Made in China 2025" and "German Industry 4.0".
Mr. Christian Wulff, Global Chairman of GASME and Former President of Germany, and Mr. Frank Cao, Secretary-General of GASME and China Affairs Advisor of Mr. Christian Wulff, delivered speeches at the Seminar. Over 400 senior executives from manufacturing companies, modern services, financial institutions and financial service institutions attended this event.
Mr. Wulff pointed out in his speech that Chinese and German companies could join hands to create business opportunities in many fields. Through the comprehensive cooperation between "Made in China 2025" and "German Industry 4.0", common development can be pursued and achieved with joint efforts and mutual study.
Speaking of the German Spirit of Craftsmen, Mr. Wulff made a vivid example: when I met with China's Premier Li Keqiang in Berlin, he said Chinese people should learn from Germans on how to eat crabs. To be more specific, many Chinese people only ate the most easily got part of the meat in a crab and threw the rest away. Germans were different. They explored the best way to eat a whole crab up and specifically invented a set of tools for this. With this set of tools, people could easily get all parts of the crab meat without missing any. Such spirit of continuously optimizing the method among Germans was well worth learning.
In the speech, Frank Cao shared his interpretation of "an innovative, invigorated, interconnected and inclusive global economy" put forward by President Xi at the G20 Summit. From his point of view, innovation not only involved aspects of systems, technologies, business models and management, but also the ways of international cooperation. Over the past 7 years or so, GASME had made active and positive exploration into helping SMEs achieve successful global development. Currently, GASME has developed one major international convention brand: World Manufacturing Convention, under which there are Global SME Summit, China's SMEs Global Development Forum, and Global Forums for Fortune 500 and SME Cooperation Forum; two international organizations, which are the Global Alliance of Business Organizations and the Alliance of Multinationals and SMEs; three public service products, which are the White Paper on Business Opportunities and Investment Risks Along the Belt and Road, White Paper on Global SME Development and Global SME Development Index; four international cooperation programs, which are "SME Global EZPath Program", "1000 China-US SMEs Partnership Program", "1000 China-EU SMEs Partnership Program" and "1000 China-Africa SMEs Partnership Program"; five public service programs, which are the World Packaging Center, Chinese Brand Global Expansion Plan, the Institute for Global Business Leadership, World Leaders Camp, and SME Development Special Fund.
In terms of the World Manufacturing Convention, Frank introduced that: this is a top gala of world manufacturing. GASME will hold the first World Manufacturing Convention at Shanghai Expo Center early next November together with United Nations Industrial Development Organization, United Nations Global Compact, Federation of German Industries (BDI), and National Association of Manufacturers. Mr. Christian Wulff, Global Chairman of GASME and Former President of Germany, Mr. Lee Myung-bak, Global Advisor of GASME and Former President of South Korea, and Mr. Jean-Pierre Raffarin, Global Advisor of GASME and Former Prime Minister of France, will be invited to serve as the Co-Chairmen of the Convention. The theme of this Convention is to "Embrace a New Industrial Revolution to Build a Greater Future for World Manufacturing". Over 2000 international political leaders, representatives of international organizations, senior managers of advanced manufacturing companies, financial experts and economists will be invited to attend this Convention.
Frank Cao emphasized that GASME held high-end global conventions with an aim of applying global resources to facilitate China's development so that Chinese enterprises could integrate into the global industrial chain, value chain and logistic chain at a broader, wider and higher level.
The Association of Presidents of Business Organizations is a crucial part of the Global Alliance of Business Organizations (GABO). In the seminar, Mr. Christian Wulff, Mr. Frank Cao, Mr. Sollors, Mr. Shu Denghui and Mr. Cao Weiqiang declared the official launching of GABO. In addition, Frank Cao awarded the Plaque to the GASME Anhui Service Center.
Mr. Wulff also paid visits to DPT Exchange Co., Ltd at Ningbo Zhenhai Logistic Hub and Nantou Fishing Village - GASME Cultural and Creative Base of Fishing Village.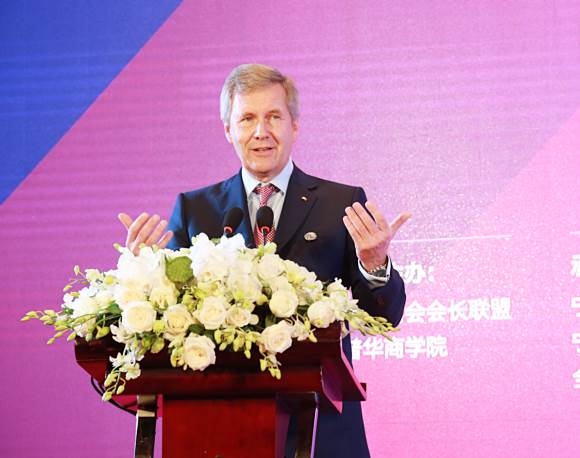 Mr. Christian Wulff delivered a speech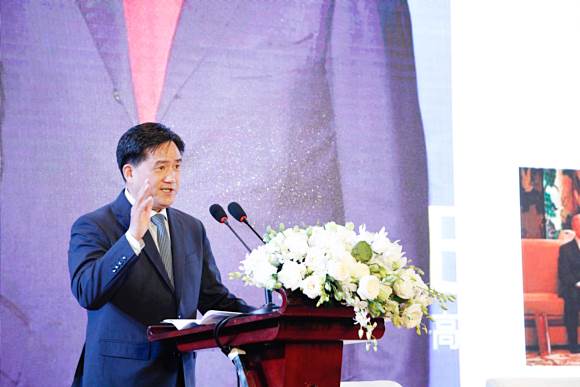 Mr. Frank Cao delivered a speech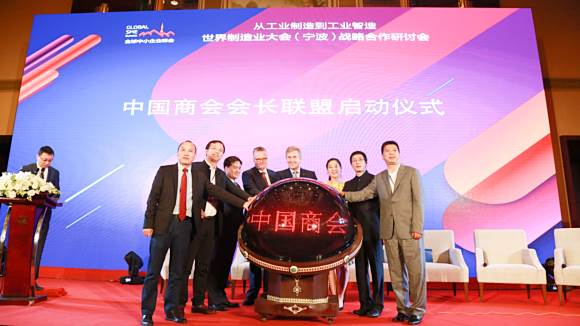 Launch ceremony of the Alliance of Presidents of Business Organizations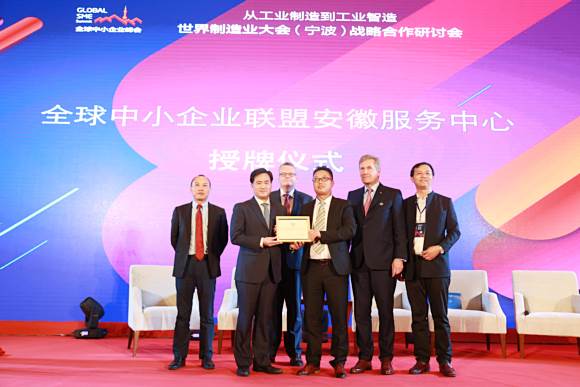 Plaque-Award Ceremony of GASME Anhui Service Center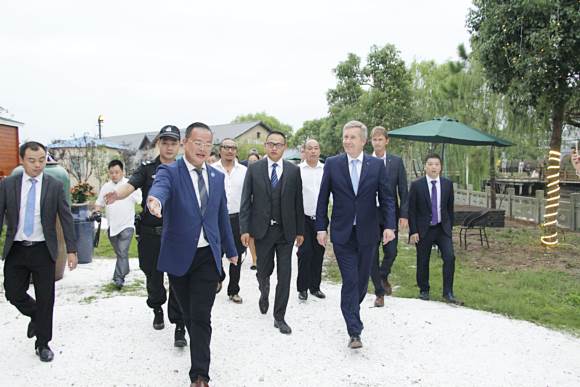 Mr. Wulff visited Nantou Fishing Village

Mr. Wulff attended the wine tasting at Nantou Fishing Village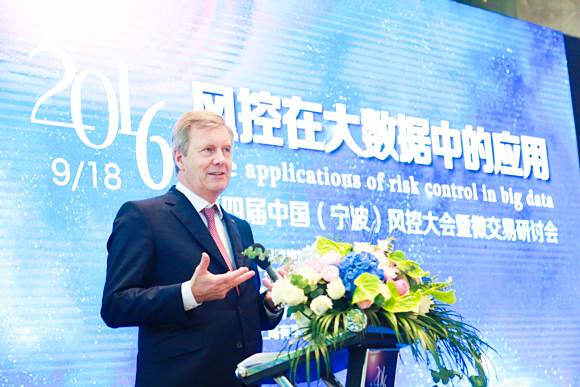 Mr. Wulff addressed at DPT Exchange Co., Ltd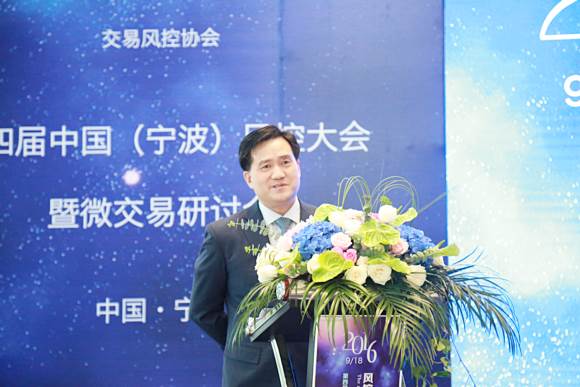 Mr. Cao delivered a speech at DPT Exchange Co., Ltd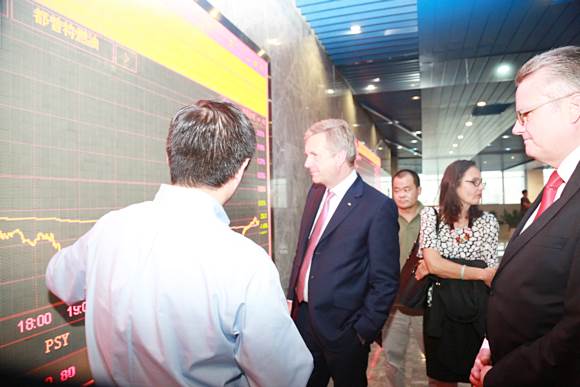 Mr. Wulff visited DPT Exchange Co., Ltd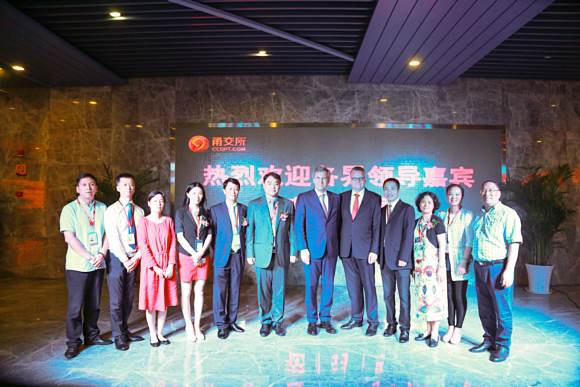 Mr. Wulff and senior executives at DPT Exchange Co., Ltd