GASME News
Mr. Carlos Magariños attended the Second Annual G20 Think Tank Summit
In the afternoon of September 3, 2014, Mr. Carlos Magariños, Former UNIDO Director-General, and Global Chairman of GASME and President Jimmy Carter, the former President of the United States attended the Second Annual G20 Think Tank Summit held in Renmin University of China as keynote speakers.
The topic of the summit was: Great Finance and the World of Comprehensive Growth. Mr. Jimmy Carter, the 39th President of the United States, Mr. Carlos Magariños, Former UNIDO Director-General, Mr. Chen Yulu, President of Renmin University of China, Member of Monetary Policy Committee and President of Chongyang Institute for Financial Studies, Renmin University of China were present for keynote speeches.
President Carter pointed out that the BRICK countries have played important roles in global political and economic development, and will continuing doing so in the long term.
Mr. Magariños said that the emerging economies now create more than half of the world's GDP. As the driving force for world economic growth, the Asian economies, especially China, would make these countries even more important. Thus, the G20 should emphasize the strategic importance on the following issues: expanding the supply of public goods, curbing environmental pollution, building financial infrastructure, creating more jobs, increasing exports and improving people's livelihoods.
Mr. Chen emphasized that the global governance system reform is in a crucial stage, and calls for new value propositions and structure frameworks in order to continue sustainable development. The regularized communication and coordination network of the Think Tank would help achieve the goal of global governance.
The 2-day summit was themed with "G20 and Comprehensive Growth Strategy", "Financial Reform and Global Governance" as well as "G20 and China".
At the summit, the think tanks from 20 major countries such as China, Russia, U.S., India, Japan, EU and the representatives from the World Bank, IMF and UN were present.
This was the second time Mr. Magariños attended this summit.
President Carter and Mr. Magariños
Mr. Chen Yulu met with President Carter and Mr. Magariños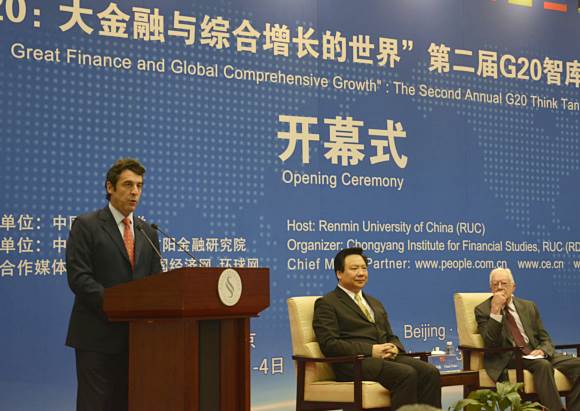 Mr. Magariños delivers a keynote speech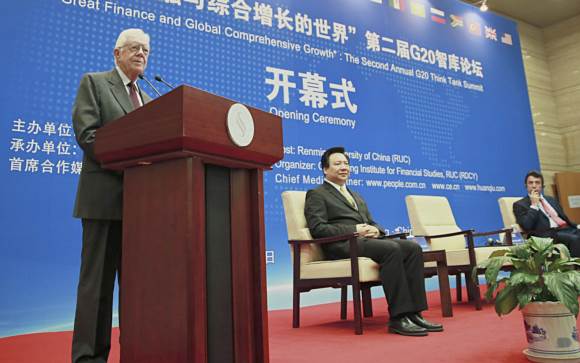 President Carter delivers a keynote speech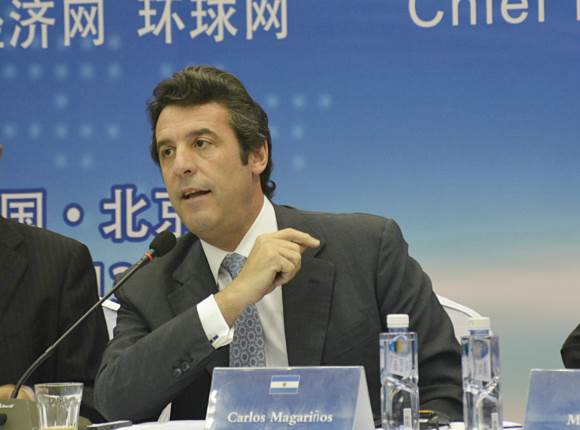 Mr. Magariños exchanges views with the guests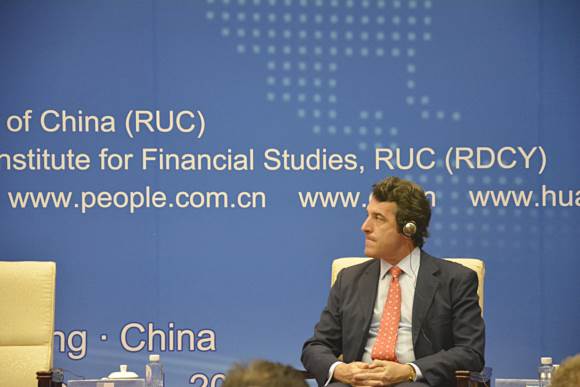 Mr. Magariños at the summit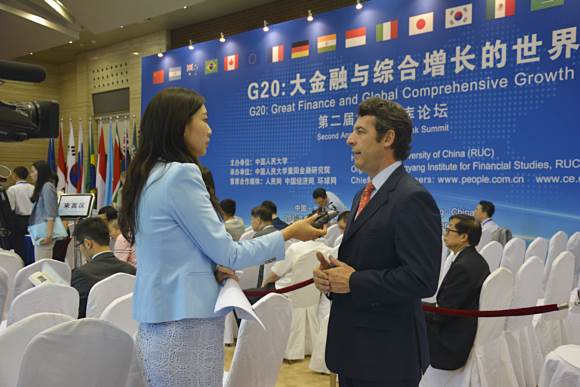 Mr. Magariños in an interview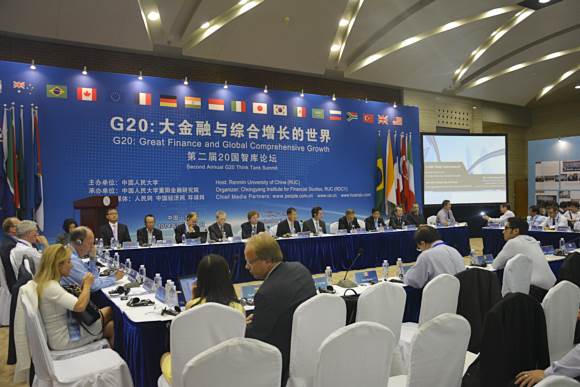 The summit