GASME News
Hangzhou Global Entrepreneurs Forum 2018 Held in Hangzhou
Hangzhou Global Entrepreneurs Forum 2018 kicked off in Hangzhou International Expo Center the venue for G20, on October 30th.
The forum was supported by Global Alliance of SMEs, and co-hosted by Zhejiang Association of Small and Medium Enterprises, China Association of Poverty Alleviation & Development, China Enterprise Reform and Development Society and Luxun Culture Foundation. The theme of the forum was New Era, New Mission, New Responsibility-- Focusing on the High-Quality Development of Enterprises.
Focusing on the high quality development of Chinese enterprises, combined with hot topics on economic development and targeted at the pain spots facing the SMEs, this forum invited domestic and foreign government officials, renowned economists, and senior corporate executives to interpret the current global economic trend, deliver positive news on corporate transformation and upgrading as well as the high quality development, and help build a cooperative mechanism for global entrepreneurs that honors co-creation, sharing, win-win progress and prosperity. More than 3,000 heads of business organizations and entrepreneurs at home and abroad attended this forum.
At the opening ceremony, Wang Yongchang, former Deputy Director of Zhejiang Provincial People's Congress, Shao Qinxiang, President of Zhejiang Association of Small and Medium Enterprises, Liu Fuhe, Vice President of China Association of Poverty Alleviation & Development, Xu Jinhua, Vice President of China Enterprise Reform and Development Society delivered addresses, respectively, followed by the keynote speech by Rt. Hon. Gordon Brown, Former Prime Minister of the United Kingdom and the UN Special Envoy for Global Education.
Rt. Hon. Brown pointed out in his speech that Chinese enterprises boasted high innovative minds, posing enormous potential for the Sino-British cooperation. The UK highly welcame Chinese companies, especially SMEs, to invest in the UK and would not set obstacles to Chinese enterprises. The British government had many preferential policies toward SMEs in terms of taxation and finance. Rt. Hon. Brown acknowledged the rapid development of Chinese enterprises that were not only in traditional industries but also in emerging industries. Currently, China boasted the biggest number of buyers of electric vehicles, and accounted for 60% of solar-powered vehicles of all and 40% of innovation projects on mobile communication. The leading companies in the AI fields, Alibaba and Tencent, were also Chinese companies. China's venture capital was especially active. Hangzhou had become one of the top 10 VC cities in the world, with its total venture capital investment exceeding all cities in Europe except London last year.
Rt. Hon. Brown stressed that Sino-British relations had now entered a golden era, with the bilateral cooperation spanning extensive fields. The cooperation between local governments was now very active. At the corporate level, the cooperation between the two countries had made great progress in areas including health, airport construction and nuclear resource utilization. Chinese companies also invested in the British sports and culture, such as the investment in the Manchester City Club in the Premier League. Every year, 85,000 Chinese students came to study in the UK, and a large number of British students also went to China for further education. Therefore, China and the UK also had great cooperation potential in university education and scientific research.
After the speech, Rt. Hon. Brown dialogued with five well-known Chinese entrepreneurs and exchange views on heatedly discussed topics such as the Japan-US trade friction, SME development, and Sino-British cooperation.
Wang Zhenghua, Co-chair of GASME Sustainable Development Committee and President of Spring Airlines, Yuan Wenxian, former Director of the Teaching and Research Office of National Defense University, Marco Bianchini, renowned French economist, Wang Chongming, Senior Professor of Liberal Arts at Zhejiang University, Li Guoqing, Founder of Dangdang.com, and Cai Zhangsheng, Standing Vice President and Secretary-General of Zhejiang Association of Small and Medium Enterprises, as well as other guests, also delivered enlightening speeches at the forum.

Keynote Speech by Rt. Hon. Gordon Brown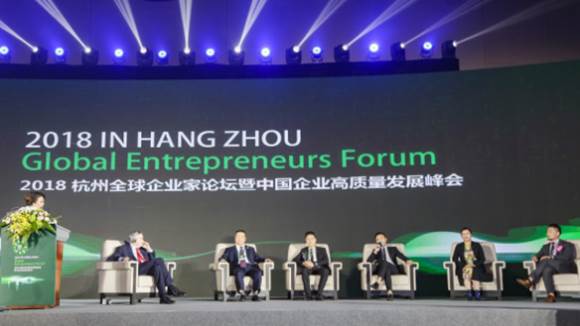 Rt. Hon. Brown dialogued with entrepreneurs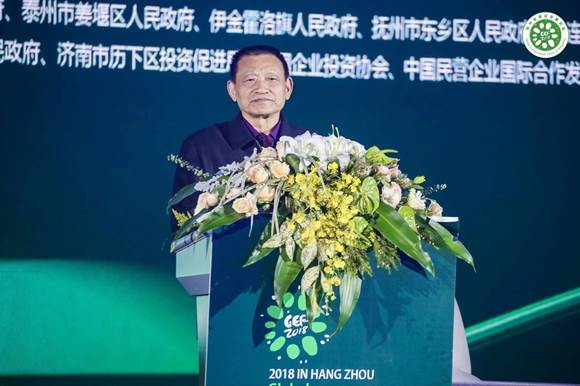 Speech by General Wenxian Yuan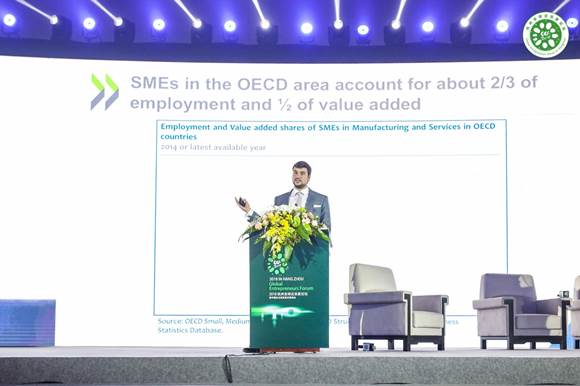 Speech by Mr. Marco Bianchini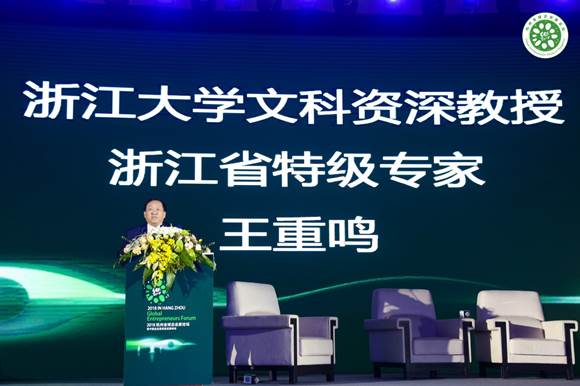 Speech by Professor Chongming Wang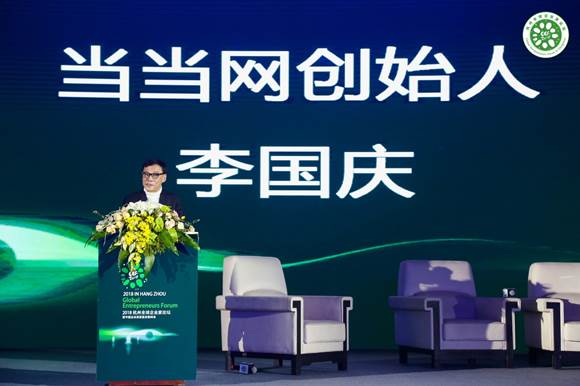 Speech by Mr. Guoqing Li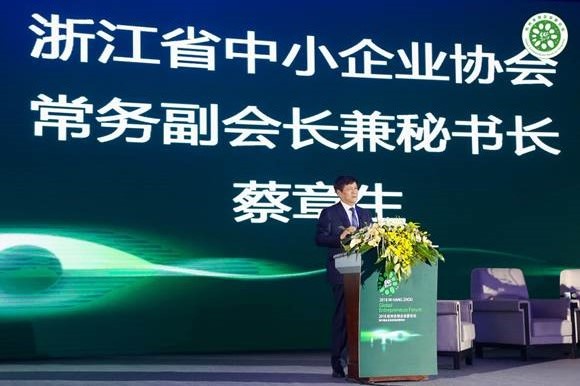 Speech by Vice President Zhangsheng Cai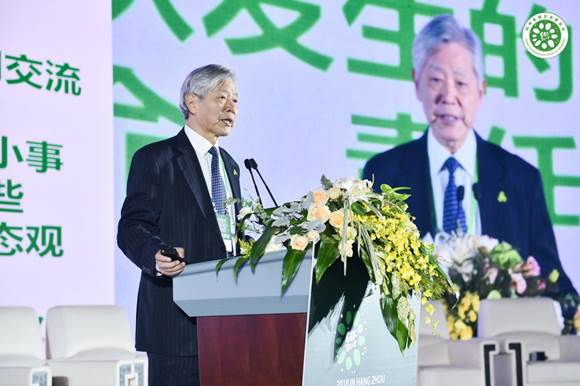 Speech by President Zhenghua Wang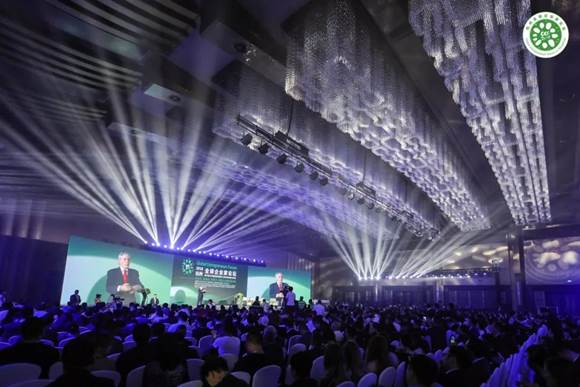 Venue