GASME News
The Establishment of GASME Black Yak Ecological Industry Base in Qinghai
The Groundbreaking Ceremony of Black Yak Original Eco-industrial Park and Award Ceremony of GASME Black Yak Ecological Industry Base were held in Jainca, Qinghai Province on August 29, 2015.
VIPs included: Mr. He Weiwen, Vice Chairman of GASME; Mr. Frank Cao, Secretary-General of GASME; Mr. Lijiacairang, Director of the Standing Committee of Huangnan State Congress; Mr. Ma Qingde, Deputy Director-General of Agricultural and Pastoral Department of Qinghai Province; Mr. Zhou Weixing, Deputy Director-General of Science and Technology Department of Qinghai Province; Mr. Xianba, Vice Governor of Huangnan State; Mr. Chen Changzheng, Vice Governor of Huangnan State, Ms. Xu Weihong, President of Hong Kong Hejin Group, etc.
In mainland China, food safety has been a hot issue of common concern to the public. Strictly controlling quality from the resource and supervising food processing process have become the top priority to solve the problems of China's food safety.
Under this background, YAK Project proposed by Hong Kong Hejin Group emerges at the right moment. This project aims at producing totally ecological products. It combines pastures, processing base and yak hot pot, making the products fully controllable and traceable. Black Yak Original Eco-industrial Park laid its foundation on August 29 is the core link of this project.
As the Consultative Status with United Nations Industrial Development Organization (UNIDO), Global Alliance of SMEs (GASME) shoulders the responsibility to promote the development of ecological industry. GASME will provide a full range of support for the YAK Project on its capital raising, product processing, international market expanding and international brand shaping, etc.
"Internet Plus" makes Chinese enterprises change a lot. "GASME Plus" helps Chinese enterprises accelerate the process of internationalization development. With the pattern of "GASME Plus YAK Project", we can see that the project will achieve great success in the near future.
Mr. Frank Cao Awards for GASME Black Yak Ecological Industry Base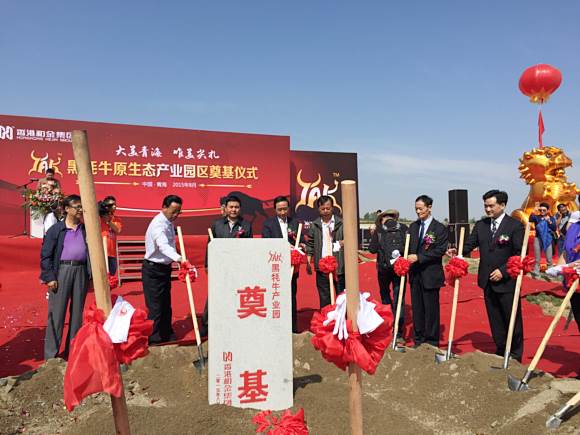 The Groundbreaking Ceremony of Black Yak Original Eco-industrial Park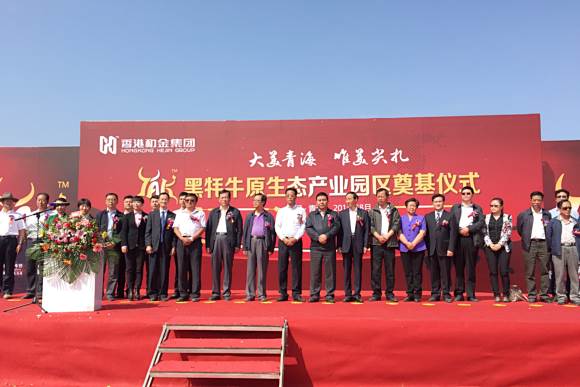 Group Photo of VIPs in the Groundbreaking Ceremony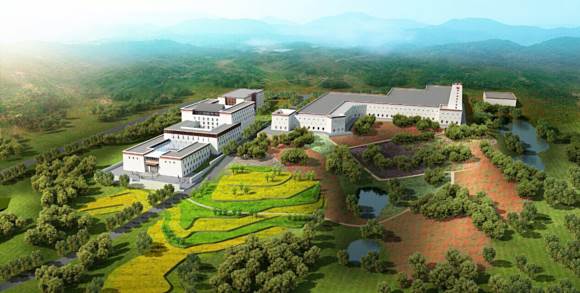 The Aerial View of Black Yak Original Eco-industrial Park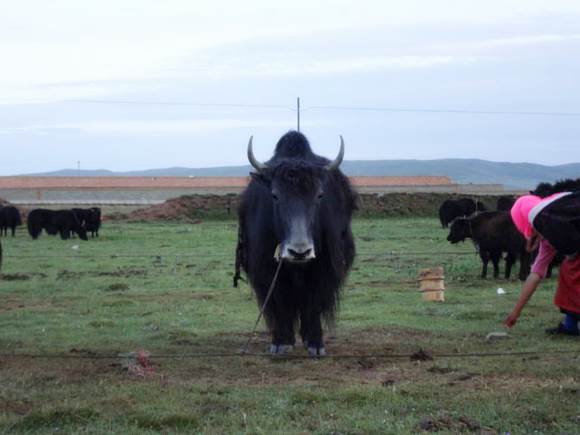 The Yak Photo Taken in the Black Yak Breeding Base